WaRP7 is a project from NXP in conjunction with Element14. The idea behind WaRP7 is to speed the development of Internet of Things(IoT) and wearable devices by providing a small form factor board with the power and flexibility required for a numerous variety of IoT projects.
WaRP7 hardware overview: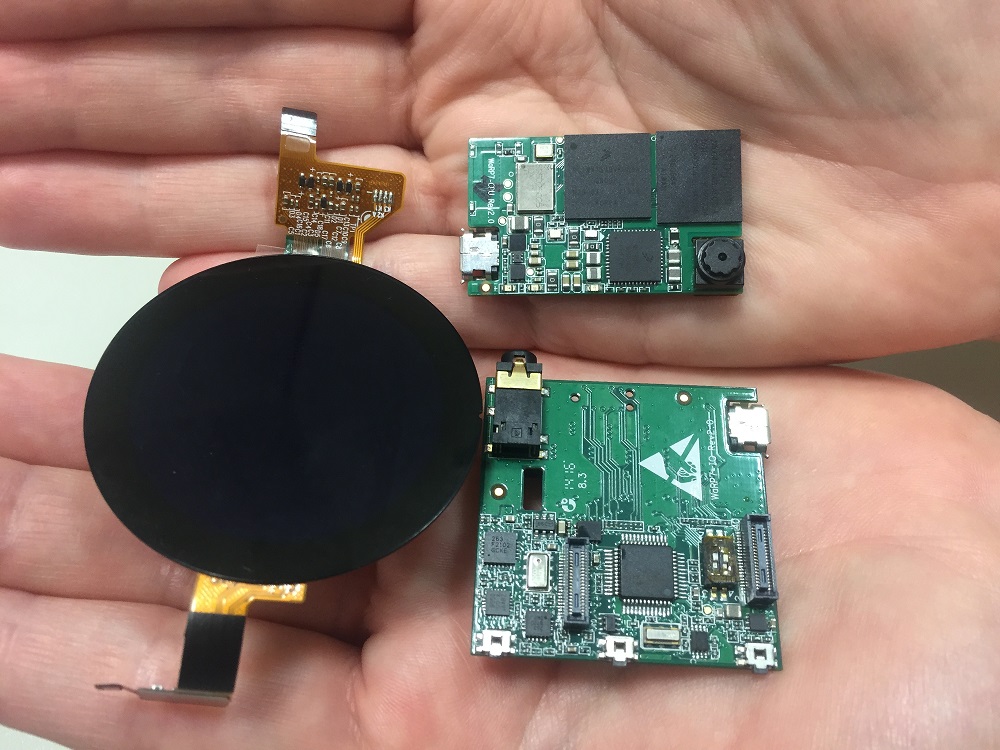 WaRP7 has one main board which includes the following components:
NXP i.MX7Solo (ARM Cortex A7 + ARM Cortex M4)
Kingston 8GB eMMC and 512KB LPDDR3
NXP PF3001 PMIC
NXP BC3770 Battery charger IC
Murata 1DX Wi-Fi + Bluetooth
Omnivsion CSI camera module
The daughter card includes:
NXP FXOS8700 accelerometer + magnetometer
NXP FXAS21002 Gyroscope
NXP MPL3115A2 pressure sensor
NXP SGTL5000 audio codec
NXP NT3H1101 NFC tag IC
USB-serial interface
MIPI Display
MikroBUS™ interface
WaRP7's i.MX7Solo chip provides a heterogeneous multicore architecture (A7+M4) which enables low-power modes critical for most IoT end node and wearable designs, but also provides the power to drive a higher level operating system and a rich user interface.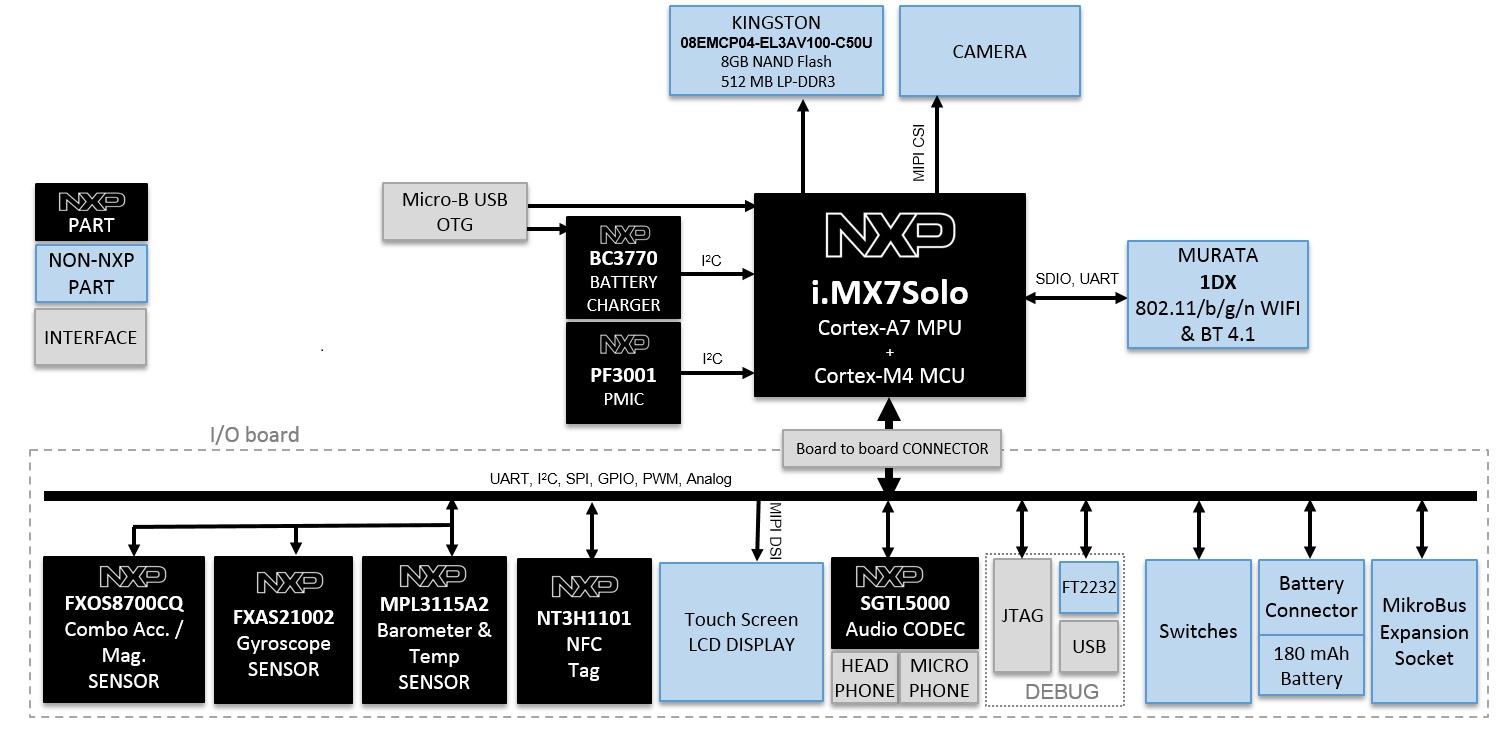 External References: